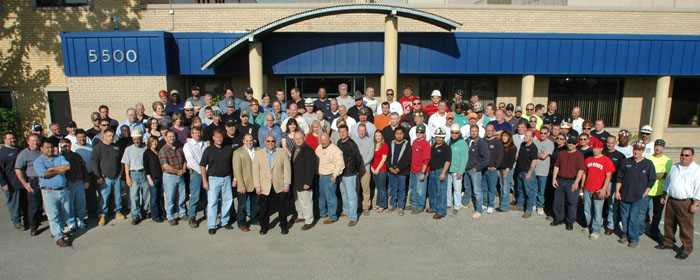 Full Service Environmental
Remediation Company
Emergency Response Available 24/7
Asbestos Abatement
Lead Abatement
Mold Abatement
Environmental Remediation
Selective & Structural Demolition
Water Damage Clean-up
Firestopping
HVAC Cleaning
Floor & Surface Preparation
Our 24-hour Emergency Line:
(216) 642-6040
News & Announcements
Precision mobilized in the beginning of April to begin our third and final phase of this 3 year renovation project that began in 2012.

Two years ago Precision partnered with Local 310 to help Purple Heart Homes, a nonprofit organization that works to provide or improve housing for wounded veterans from across the country. We had more than a dozen volunteers on hand and we are proud to be back again.

Precision Environmental Company recently opened its doors to the local community to help support the Independence Stadium Foundation's "Turf the Field" inditiative. Parents, students, community members, business leaders, the administration and Board of Education were all invited out to Precision to learn more about the project and the benefits a new field would bring to the city of Independence.